UPCOMING EVENTS
Between the Tweets: Using Social Media for Social Good
Innovation SoCal and the Stanford Ideas and Connections Network
Tuesday, June 30, 2015 from 7:00 PM to 9:00 PM (PDT)
Los Angeles (Brentwood), CA
A Joint Conversation Event
With the Stanford Ideas and Connections Network
THIS MONTH Innovation SoCal with the Stanford Ideas and Connections Network (SICN) take a fresh look at the use of social media for the prediction of behavior and events.  Many of us our aware of the use of social media for influencing and predicting purchase behavior. But social media is now proving useful in improving public health, predicting the outbreak of disease, improving domestic and national security, reducing poverty, predicting voter turnout and issue importance, identifying employment and job trends – to name a few of the surprising uses of social media analytical technology for social and economic good.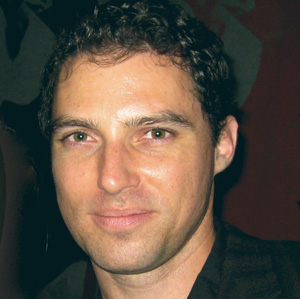 So says our speaker this month, Dr. Sean Young, a frequent contributor to our monthly conversations and Founder/Director of the University of California Institute of Predictive Technology and the UCLA Center for Digital Behavior.  A behavioral psychologist and Associate Professor at UCLA Medical School, Sean's recent research on the use of social media and predictalytics for HIV prevention attracted is one of the latest examples of the far-reaching social and economic value of combining emerging predictive technology with social media.
What are these new social media prediction technologies? Where have they been most productively applied? What is their potential social and economic impact? Please join us for an evening of quiet, but intense conversation about acellerating the social value of social media and predictive technology.
SEAN YOUNG joined the UCLA Medical School faculty as an Assistant Professor in Family Medicine in 2010.  Previously, he was as social marketing director at the Pineda Foundation and an online behavior analyst at Cisco Systems. He holds a BS from UCLA, an MS in Health Services Research/Behavioral Economics from Stanford University School of Medicine, and a Ph.D. in Psychology from Stanford Univeristy. His BS in ethnomusicology was informed by his concurrent work in a punk-rock band.
FIND US at the Luxe Sunset Boulevard Hotel near the intersection of Sunset Boulevard and the 405 Freeway.
BRING AN ASSOCIATE to enrich the conversation.
ENJOY A NO-HOST DINNER with your guests, our featured speaker and others prior to the event.  You can find us on the patio of the hotel restaurant at 5:30pm.
NO COST for this event but PLEASE REGISTER to help us plan our event space. Registration includes two hours free valet parking.
STANFORD IDEAS AND CONNECTIONS NETWORK was founded in 2002 to bring Stanford alumni, friends and associates together for casual conversation about ideas, innovation, projects and opportunities for professional learning and growth. The group meets monthly in at the Luxe Sunset Boulevard Hotel in Brentwood.  For additional information contract Dave Whelan.
INNOVATION SOCAL is a group of scientists, engineers, entrepreneurs and investors interested in accelerating the economic and social value of new science and technology.  At our events, learn about new science and technology and how it can be brought to market.  We share discoveries, challenge ideas and find others who can work with us on new projects and opportunities. Founded by alumni of MIT, Stanford, Harvard and UCLA, we are affiliated with the MIT Global Entrepreneurship Network.  For additional information contact James L. Brown.
---
PAST EVENTS
SUNDAY, June 28, 2015
PANEL – High-Impact Technology: Closing the Gaps in the Continuum of HIV Care
Moderator: Jane M. Simoni, PhD
Panelists: Heidi Crane, MD; Ann Kurth, PhD, CNM, MPH; Patrick Sullivan, PhD, DVM; Sean Young, PhD, MS

---
Social Data Analysis Seminar
Friday, June 26, 2015 @ 10:00 am

–

1:30 pm
Social data is recognized as an important data resource in today's information oriented society. Exploring events/concepts/topics/features from social data is an emerging research methodology used to gain rich insights into global social contexts. 
The Center for Digital Humanities and the Institute for Digital Research and Education will be hosting a special seminar on Social Data Analysis. Join us to participate in a discussion with researchers from UCLA and Japan who will present their latest research methods on social data analysis.
---
Thursday, March 26th 7:00pm – 8:30pm
General Assembly LA
1520 2nd Street
Santa Monica, CA 90401
Social data from Twitter, Facebook, Instagram, Reddit and other platforms can be used to predict everything from viral flu outbreaks to purchasing behavior. Researchers at UCLA have studied and uncovered ways to map this "social data" to correlate and predict events before they happen.
This class will provide an overview of the big data and predictalytics (predictive analytics) space, and how it is being used across a variety of sectors today.
The class will cover:
An overview of predictalytics and how it's applied in various sectors from healthcare to retail to cybersecurity
Research findings from UCLA in healthcare and implications for future work in this space
How you can leverage your company's social data to understand and predict behavior
Future trends and possibilities within big data and predictalytics
This class is ideal for data scientists, entrepreneurs/CEOs and anyone with an interest in how to use technology to predict behavior.  For more information, click here.
The UCLA Center for Digital Behavior, Business of Science Center, and Center for Advanced Surgical and Interventional Technology, and Clinical and Translational Science Institute co-hosted the second annual Inventathon October 17th-18th.  175 people participated (including students, faculty, and entrepreneurs) and assembled into 38 teams.  We also had 50 mentors from medicine, business and technology volunteering throughout the event to advise teams on their projects.
Teams were given 24 hours to design and pitch a solution (such as a mobile app or wearable device) to one of six healthcare challenges.  This year, these challenges were: (1) diagnosing and triaging pressure ulcers remotely, (2) diagnosing critical limb ischemia, (3) discretely identifying and managing HIV risk, (4) coordinating communication among cancer care providers, (5) reducing readmission in chronic kidney disease or end stage renal disease, and (6) monitoring progression of sepsis at beside.
The 2014 Winning Teams
1st place (Blum Center prize): Guardian – An EEG headband with integrated software to detect complications related to chronic kidney disease
2nd place: Blink Diagnostics – An smartphone-based imaging/video tool to monitor blockages from critical limb ischemia
3rd place: WAP Wrap – A lower leg cuff to detect turbulent blood flow for prevention of critical limb ischemia
The pitches of the final 10 teams:
The goal of the Inventathon is to stimulate innovation in healthcare, and generate ideas, products, and IP that can be further developed through resources at UCLA and in the LA region.  Participants are given the opportunity to learn through the act of creating, while developing relationships with industry professionals and peers from different backgrounds here at UCLA. The 2013 event attracted 121 participants, 13 competing teams, and 21 mentors with 3 companies formed and 2 IP filings / disclosures at the close of the event.
If you would like to get involved with our future hackathons, please email info@digitalbehavior.ucla.edu.